More "Open Source" Legal Tools
Last year I wrote a post about WSGR's new term sheet generator and how that was part of an overall trend to "open source" the legal industry.  Open source is the wrong term though; instead is probably better to say automate since LegalZoom and others are doing the same thing but commercially.  I think this is great for end users both personal and professional, but I think it is going to seriously erode legal industry revenue in the long term.  It's silly to pay by the hour to have the same documents generated over and over.
Another great example is a new tool I learned about today.  It's a Terms of Service and Privacy Policy generator by Legal River.  This is great for micro ISVs or small organizations that don't want or need to pay hundreds of dollars in legal fees to get a basic agreement in place.  It's fast and easy to use and generates easy to use, copy-paste HTML.  All you have to do is answer some basic questions and then voila, you have your nicely formatted agreement (which you can obviously edit if you like).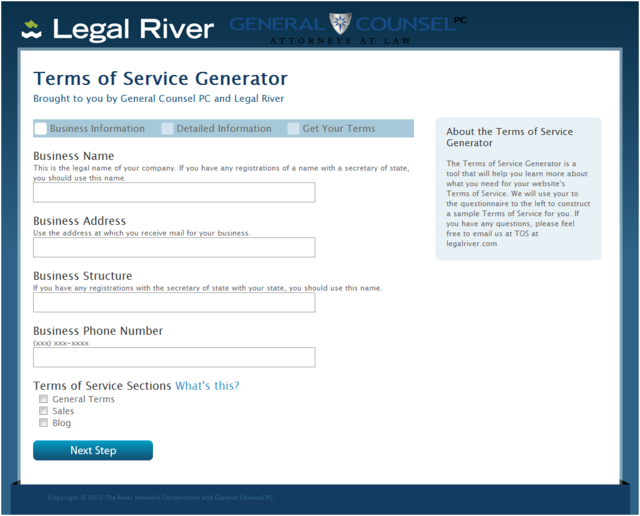 It looks like a great service.  It's free and I'm sure I'll use it in the future.