Help Ban Non-Competes In Massachusetts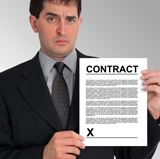 A bill was introduced on Beacon Hill this week that if passed would ban non-competes in the Commonwealth of Massachusetts.  You can read more about the bill here and if you support the concept, here is some advice on how you can get the powers that be to vote for it.
For me, the bottom line is that California bans non-competes and it hurts our relative competitiveness to not have equivalency.
Also, having just finished up sitting out a 2 year non-compete, I can say that the lack of a ban has definitely reduced local jobs and hurt the economy (mostly that of yours truly!).