How To Blog Like A Pro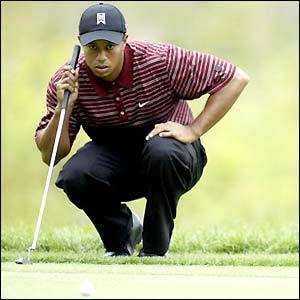 In the past year, I've harangued a number of friends relentlessly, telling them that they should start blogging.  And by my count, at least 4 have taken up the calling.  One example is my long time friend and attorney, Robert Chow, who just launched GrowthStage and has joined the open source law movement.
Blogging is a marathon.  To do it well you have to enjoy doing it the same way you enjoy a hobby.  If running a blog seems like "work" to you, that's a signal that it's not for you.  If you're seeking fame or fortune, there are far more effective ways than blogging.  Although, I confess that in 2008 I've gotten my 15 minutes of fame by getting on the front page of the BBJ, a mention by Wolf Blitzer on CNN, an article in Wired and a few blurbs in the Boston Globe, among others.  To blog like a pro, it takes a few hundred hours per year (although, in your first year, it could take 500-1,000 hours), so the bottom line is that you have to want to do it.
Of course, these tips presuppose you have good to great writing skills and a content focus appropriate for the audience you're trying to reach.  As Paul Stamatiou pointed out in the comments below, content is king.
So what does it take other than time to blog like a pro?  Here are a few tips:
Use your own domain.  Pick a witty name for your blog and buy the domain.  I've never seen a pro blog that uses the default domain @typepad.com, @blogspot.com or whatever.  In picking a name, don't paint yourself into a corner (for example, SeriesA.com is not as good as Altgate).  It's cheap (I use GoDaddy and it costs $15 for a year).  Also, when you buy the domain, buy it for at least 2 years, ideally 5.  Google likes domains that are registered for longer periods of time (for natural search results).  You'll have to upgrade your blogging account (more on that in tip #2) which costs something but it's worth it.  You should also set up an email address with your new
domain, and use this as your contact on your blog.  You can easily have that domain email merge into your existing Gmail account so you can "reply as" from your blog email.
Use WordPress.  You can find a lot written on why choose Blogger vs. TypePad vs. WordPress, etc., but the short answer to this is that pros use WordPress.  WordPress is open source so they tend to play nice with other companies, particularly the widget makers.  For example, third party comment provider Disqus isn't supported (easily) by Typepad.  You don't want to host your own blog either…you'll just end up going down at exactly the time you get a lot of traffic (although if your site becomes hugely popular you'll have to consider hosting).  Some of you will notice that I'm not following my own advice here (I use Typepad for this blog).  Unfortunately, when I launched Altgate I didn't have these tips and it turns out that switching from Typepad to WordPress is is complicated.
Create a custom theme.  There are millions of blogs out there and they all look pretty much the same.  Pro bloggers have a custom theme that is clean, simple and recognizable.  A couple of good examples are Startup Company Lawyer, Instigator Blog, Blog Maverick and Marc Andreessen.  Unfortunately this is another case where I'm not following my own advice.  If there are any designers out there who are reading my blog, ping me and we'll figure out how to fix that.
Use Google Analytics.  Make sure you install Google Analytics on your blog.  You'll have to register for an account but it's free. The analytics you get are amazing.  You'll be able to see a lot about your visitors. It will help you find out where your traffic is coming from and where they are going.  Over time, understanding your "demo" will help you write better for them.
Use Google Webmaster Tools.  Webmaster Tools is a service that allows you to improve the visibility of your site to Google and other search engines.  For example, there are diagnostics to see if there are any errors in crawling your site.  You can see statistics like what search terms people are using to get to your site.  You can see which pages are linked to and from where.
Create sitemaps.  Sitemaps are a "poor man's semantic web."  Basically it creates a map of your blog that computers can understand.  I used this free service called XML-Sitemaps to create site maps for Google, Yahoo and MSN (naturally the standards vary) and overnight I saw a jump in natural search traffic.

Use Feedburner

.

There are two types of readers of your blog.  One will view your site in their web browser and the other in an RSS reader (like

Google Reader

)

.  Yes, I'm ignoring email and mobile users for the moment.  Anyway, Google Analytics will give you information on those who visit your site, but you'll want to use

Feedburner

to give you information on who's accessing your blog via RSS.  You should also promote your RSS subscription button very prominently above the fold on your blog.  RSS readers are your most loyal audience (as they will see every post). You should also include the option (Feedburner has it) to subscribe via email.

[I can't recommend this anymore; Google has pretty much abandoned this service and in the process they have introduced some crazy new bugs.]

Use social commenting.  Install a social commenting widget like Disqus or Intense Debate. This makes commenting on your site much easier and you'll also get more comments (eventually).  I say eventually, because in the early days (as in your first year or so) you unlikely to get many comments at all.  I use Disqus and have had a significant increase in comments since installing it.
Create site navigation.  Make sure you tag blog posts with a category and then have those categories visible at the top of your blog.  I use them on Altgate.  I didn't start with this and had to retro it so it looks like crap.  This will help your readers, but also will help with natural search (e.g. you eventually will get Google site links).  At least that's my hope…this whole site links thing is quite elusive.
Add a favicon.  A favicon is that little 16×16 pixel icon that shows up in browsers tabs, URL forms and bookmark lists.  To do one of these is easy and it makes your blog look professional.  If your blog sports the Typepad bubble or the Blogger "e" it's the sure sign of a nubie.  If you have a custom theme, this will come with it.  If you're like me and you haven't done the custom theme, you first need to create a square picture.  Ideally something that will be viewable at a small size.  I just did an "a" for Altgate (as a joke, I used the Web 2.0 Logo Creator).  You can get examples from other sites too.  Then you need to generate a favicon.ico file.  Just Google "favicon.ico generator" and there are many websites that easily convert square JPEGs or PNG files to .ico files.  Once you have the file, just follow the instructions from WordPress, Blogger or whatever platform you're using to upload the file and voila!
Learn web basics.  Whatever blog application you decide to use, you will still be limited in what you can do if you don't know web basics.  It's not complicated and you don't have to learn the fancy stuff if you're not interested, but you do need to have basic HTML skills, an understanding of CSS, JavaScript, XML, etc.
Provide site search. I recently installed Lijit and am loving it.  Lijit (pronounced like "legit") allows viewers of your blog to search the content on your blog (and that of anyone in your network as you define, which in my case is my blogroll).  It also has a cool feature called re-search which provides other search results to users who arrived from a search engine.  For example, if you searched for "venture debt" on Google and then clicked on the link to Altgate, Ligit would show 10 more relevant posts from my blog and my network.
Write with a voice.  If your blog reads like a Reuters news feed, it's less likely to attract an audience.  Pros write with a voice.  For example, Al Gore has a blog, but until last month (when it got some press coverage) there really was no audience.  Billionaire Mark Cuban, on the other hand, has (until last month) had 10X the audience.  I think the difference is voice.
Post regularly.  The key with blogging is to realize it's a marathon and not a sprint.  I did my first post in 2005 and my second post in 2007.  Not a lot going on during those two years, but then I started posting regularly.  Over the past year I've averaged 2.1 posts per week (according to Google).  You should target 1 post per week.  That's actually pretty hard to do.  I was able to get started on that pace during my EIR gig at Softbank.  Since it's best to have your posts evenly spaced out, you should create posts and save them as drafts or schedule them for publishing in the future.
Be social.  Add a blogroll to your blog.  People will eventually return the favor.  Comment on other people's blogs. Give your blog URL and blog email in the comment form when commenting on other blogs.  You'll start a dialog and other bloggers will often continue it at your site.
So that's it.  Like most things, there's no magic; just a little direction and a lot of time and hard work.  Follow these simple tips and you're certain to soon be blogging like a pro.