A Squeeze On Boston Venture Valuations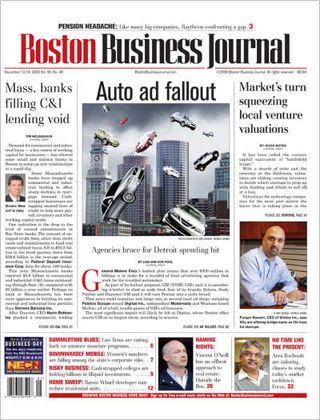 Today there was a front page story in the Boston Business Journal about how the market's downturn is putting a squeeze on local venture valuations.  The story is similar to two posts I wrote here; one on the hit to valuations and the other on how VC firms are responding.
The reason I mention this is because someone in their infinite wisdom decided to quote me and to put my mug shot on the front page (the decision was probably made before they knew the subject!).
I think it's interesting how this blog has turned me into some sort of quotable source on startups, venture capital and the like.
Long live blogging!